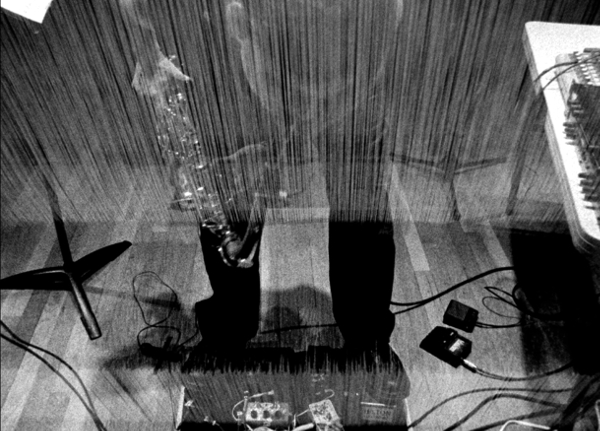 Available on Vinyl
New compositions for the reconstructed Intonarumori instruments originally designed and built by the Italian Futurist Luigi Russolo (Art of Noises) in the 1910s. Compositions by Ulrich Krieger, Blixa Bargeld, Mike Patton,Luciano Chessa, Pauline Oliveros et al.
After successful concerts in Los Angeles, San Francisco, New York, Berlin and Italy now available on vinyl.Here.
LISTEN
Archive Recordings on Soundcloud

A selection of my chamber music

A selection of my composed saxophone music

LISTEN
Recent Projects on Bandcamp

RAW
saxophone with electronics - remix and excerpts of an upcoming CD on XI
Fathom
contrabass saxophone, 2 just intonation guitars, amplified percussion and sine waves, also available as CD from Sub Rosa.
ULRICH KRIEGER