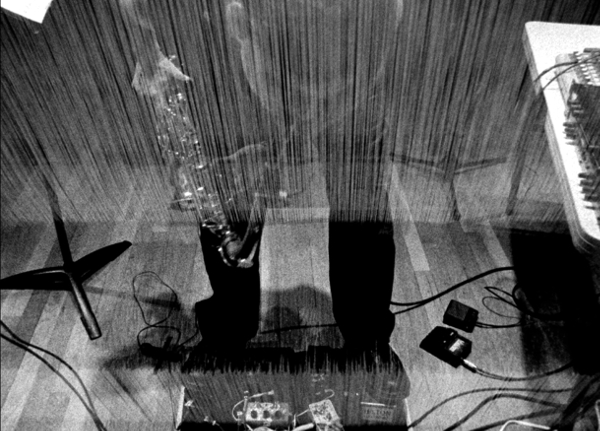 Available on Vinyl
New compositions for the reconstructed Intonarumori instruments originally designed and built by the Italian Futurist Luigi Russolo (Art of Noises) in the 1910s. Compositions by Ulrich Krieger, Blixa Bargeld, Mike Patton,Luciano Chessa, Pauline Oliveros et al.
After successful concerts in Los Angeles, San Francisco, New York, Berlin and Italy now available on vinyl.Here.
Percussion, Justly Tuned
February 04, 2014 at Redcat , Los Angeles
Brian Chase (YeahYeahYeahs), John Colpitts (Oneida) and Ulrich Krieger—three innovators working the edges of rock and experimental composition—stir up pulsating soundscapes, at once intense and meditative. This three-part program focuses on just-intonation percussion instruments, used here as expansive sonic tools rather than drivers of rhythm.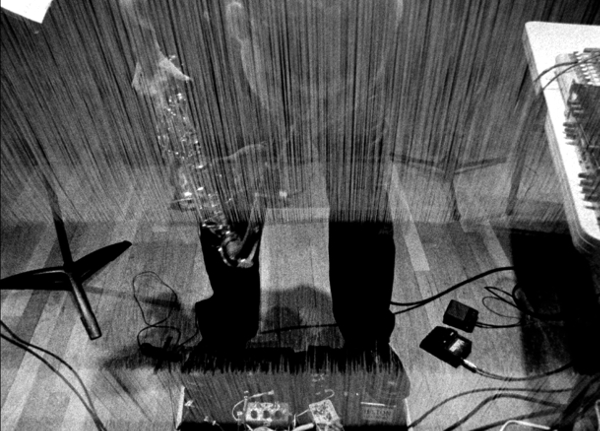 Film Portraits of 4 Musicians
Four short films directed by Mathieu Copeland with Philippe Decrauzat premiered in August in Mexico City. Portraits of four musicians performing their music: Ulrich Krieger, Alan Vega, Alan Licht, F.M. Einheit (aka Mufti).
ULRICH KRIEGER